Clothing Manufacturers Good Quality, Apparel Manufacturers Prices, Garment Factory, Clothing Companies for Kids, Women, Men, Clothing Manufacturers Vietnam, Contact Us Now.
Clothing Manufacturers - Gold Garment Manufacturers
Gold Garment was started with the goal of making quality clothing manufacturing easy & accessible.
Our mission is to help small & medium fashion brands start a clothing line and solve production needs by offering a modern platform for sourcing suppliers online
One-stop Solution
Get everything you need made under one roof. Save time, money and effort from dealing with multiple suppliers.
Lower Your Inventory Risk
Start with just 100 pieces per design and 6 designs to pamper your customers with more choices.
and also we support any quantity, the more you buy the cheaper you get,
Gold Garment Lead time to produce:
Time to Make Sample: 1 - 5 days
Minimum Order Quantity is 50pcs and time to make: 5 - 7 days
For 500pcs: 2 weeks
For 1000pcs: 3 weeks
For 10.000pcs: 4 weeks
For 100.000pcs: 8 weeks
Mormon underwear Shipping Time:
Airfare shipping: 5 - 7 days
Sea shipping: 38 - 40 days
__________
Ours sales team will support you 24/7,
click here
to Contact Us
Gold Garment has 12 sewing lines and each sewing line has a line leader,
Ours workers on
garment factory
make products, checking, make report
We Guarantee Our Quality
We have stricter than industry standard quality checks in place. Our customer reviews speaks for the quality manufacturing standards we uphold.
We Make It Easy For You
Share your vision & ideas with us. We take care of bringing it to life, so that you can focus on marketing & building your brand.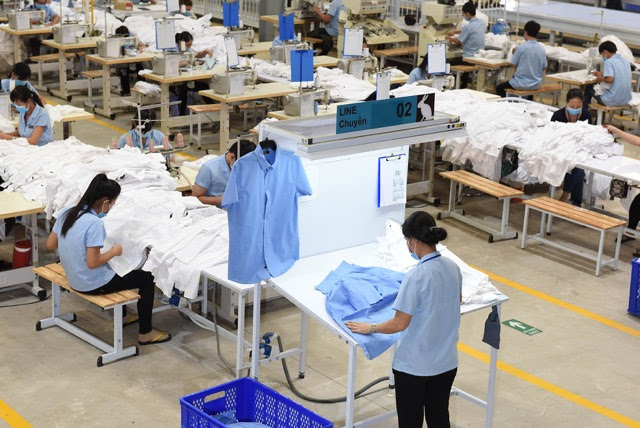 Always Behind Your Back
Work with an experienced team of helpful professionals who love sharing advice and care about your brand's success.
Your Idea - design, sketch, tech pack
Finalise the design. Create a product specification or Tech Pack.
Decide on the fabrics and trims
Define the materials you will need to use for your project.
You can do this yourself or you can consult with us, we will work on each style's fabric choices for you.
It's good to experiment but remember that not all experiments work out, so you will need to be patient.
Don't forget about smaller components, such as trims, zips and buttons. This will also need to be defined at this stage.
Get a sample made
Once you have confirmed the materials and finalized your design and tech pack, share it with a preferred sampling studio or manufacturer so they can start the work.
To check that your garment fits correctly, a fitting sample, which is the first sample, is produced. This process is called sample making. Often a toile is used at this stage to save wasted use of your final fabric.